Tivimate or Tivimate Companion is a popular app for streaming IPTV services that provides users with numerous features and settings to enhance their viewing experience. However, with so many options available, it can be overwhelming to determine which settings are best suited for your needs. In this article, we will explore some of the best settings for Tivimate to optimize your viewing experience.
Tivimate Best Settings
Here's the list of Best Tivimate Settings for the ideal performance of your IPTV player to watch online streaming TV shows and channels without lagging. If you need customer support, you can also contact Tivimate Support via email or reddit.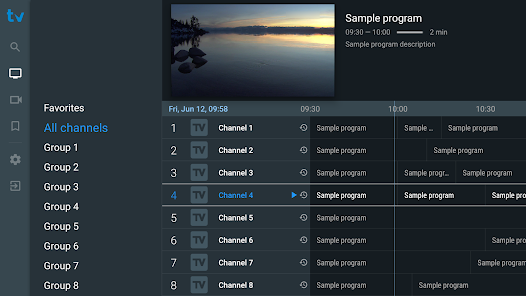 Tivimate Video Settings
The video settings in Tivimate are essential for a high-quality viewing experience. Here are some recommended video settings:
Video decoder: Select "Hardware" as the video decoder for optimal performance.
Video resolution: Choose the appropriate resolution for your device. If your device supports 4K resolution, select it for the best viewing experience.
Video frame rate: Set the video frame rate to match the source content for smooth playback.
Are you still using trail account? Go ahead and get Tivimate Premium Subscription which is worth buying.
Tivimate Audio Settings
Audio settings in Tivimate are just as important as video settings to enhance your viewing experience. Here are some recommended audio settings:
Audio decoder: Select "Hardware" as the audio decoder for optimal performance.
Audio output: Choose the appropriate audio output for your device. If your device supports surround sound, select it for the best audio experience.
Audio boost: Increase the audio boost if the volume is too low.
If we talk about errors, Tivimate Parser Exception is one of the most common Tivimate error you'll ever face.
Tivimate EPG Settings
The Electronic Program Guide or EPG is an essential feature in Tivimate that provides users with information about the schedule of programs available for streaming. Here are some recommended EPG settings:
EPG update interval: Set the EPG update interval to a frequency that suits your needs. A shorter interval will provide more up-to-date information but may consume more bandwidth.
EPG source: Choose a reliable EPG source for accurate and timely information.
Tivimate Playback Settings
The playback settings in Tivimate are essential to ensure smooth playback and uninterrupted viewing. Here are some recommended playback settings:
Buffering settings: Set the buffering settings to suit your internet connection speed. If your internet connection is slow, increase the buffer size to prevent buffering during playback.
Timeshift settings: Timeshift settings allow users to pause, rewind, or fast-forward during playback. Configure these settings to your preference.
Recording settings: Tivimate allows users to record live television programs. Configure the recording settings to save the recordings to the desired location.
Tivimate IPTV Player allow you to add, remove or update TiviMate Playlist easily with just a few clicks.
Tivimate User Interface Settings
The user interface in Tivimate is customizable to suit your preferences. Here are some recommended user interface settings:
Dark mode: Select "Dark" mode for a more comfortable viewing experience in low light conditions.
Menu display: Configure the menu display to your preference. You can choose to display the menu on the left or right side of the screen.
Font size: Adjust the font size to suit your viewing preferences. Also checkout the Tivimate Premium Lifetime which is a one time payment.
Conclusion
Tivimate is a powerful app with numerous settings that can be optimized to enhance your viewing experience. The settings mentioned above are some of the best options to get the most out of the app. Experiment with these settings to find the configuration that best suits your needs. Remember to update the app and EPG sources regularly to ensure accurate and up-to-date information. With the right settings, you can enjoy a seamless and enjoyable IPTV viewing experience with Tivimate.